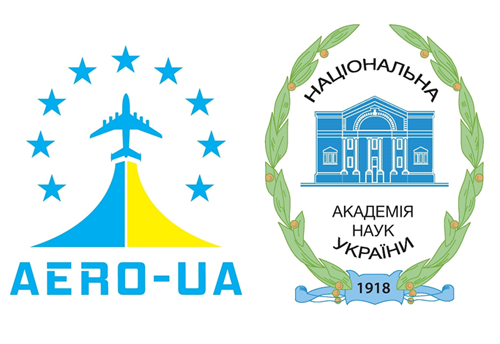 AERO-UA session of the AVIA 2017 Conference
April 19, 2017 at the National Aviation University of Ukraine as a part of the International conference AVIA 2017 will be held AERO-UA session «Promote opportunities for aviation research collaboration between Ukraine and Europe» and round table discussion. The AERO-UA is a project of research and innovation Framework Program of the European Union "Horizon 2020".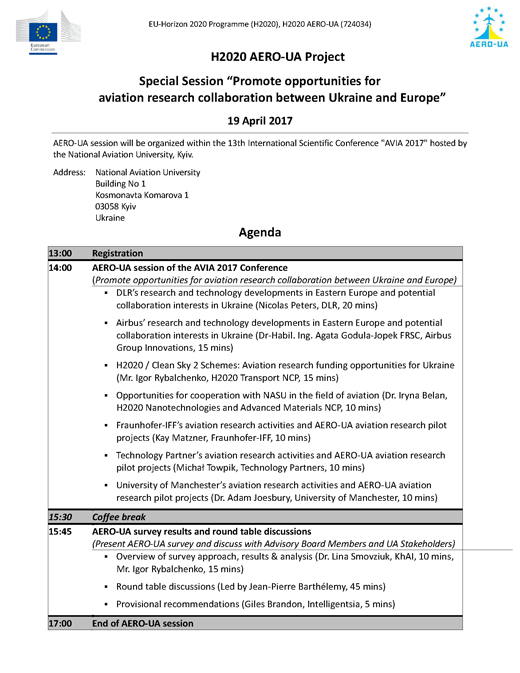 More information about the project AERO-UA presented on the site: http://www.aero-ua.eu/.
Contact person in NAS of Ukraine:
Lev Sergiy Bogdanovych
(044) 239-67-99
e-mail: S.Lev@nas.gov.ua
If you would like to register to attend, please complete this registration.