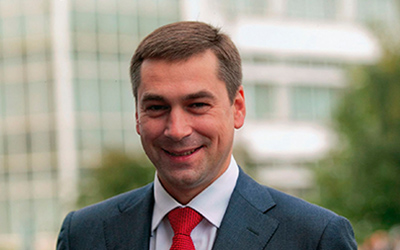 Dear colleagues!
The world is constantly changing, borders are disappearing, instead, under the pressure of socio-economic processes, in a severe pandemic, new centers of the world scientific community are emerging. Our country intends to cooperate with every country in the world that has significant scientific achievements in the field of aviation. Only guided by this principle will humanity create aviation technologies that will become the basis of aviation of the XXI century.
The International Scientific and Technical Conference "AVIA 2021" is scheduled to be held on April 20 at the National Aviation University. The conference is held in close cooperation and with the support of the Ministry of Education and Science of Ukraine, NAS of Ukraine, State Aviation Administration, Antonov company and the National Space agency of Ukraine.
The purpose of the conference is to analyze global trends, review practical, experimental and theoretical achievements in the field of civil aviation and study social trends today. Particular attention is paid to integration into the world scientific elite and the creation of a powerful scientific potential of our state. It is necessary to work out current problems of aviation and make new conceptual decisions on problematic issues in the aerospace industry.
An important achievement of the scientific forum is not only reporting and discussing problematic issues in the industry, but also determining Ukraine's place in the development of world air transport as a powerful aviation state, highlighting priority areas of international cooperation in science, training and retraining, production and operation of aerial transport.
A large-scale discussion on the problems of designing global navigation satellite systems, innovative priorities for the restructuring of industry, information technology in the manufacture of aircraft and the fundamental problems of aircraft and rocket engines is planned.
A special place in the work of the conference is occupied by the issue of information intelligent systems with elements of artificial intelligence that will be able to ensure the proper safe operation of dangerous technogenic systems, regardless of their complexity and age of operation.
Dear colleagues!
I wish all the participants of the AVIA 2021 conference creative inspiration and interesting discussions.
Rector of NAU,
Maksym Lutskyi